Who is Craig McConnon?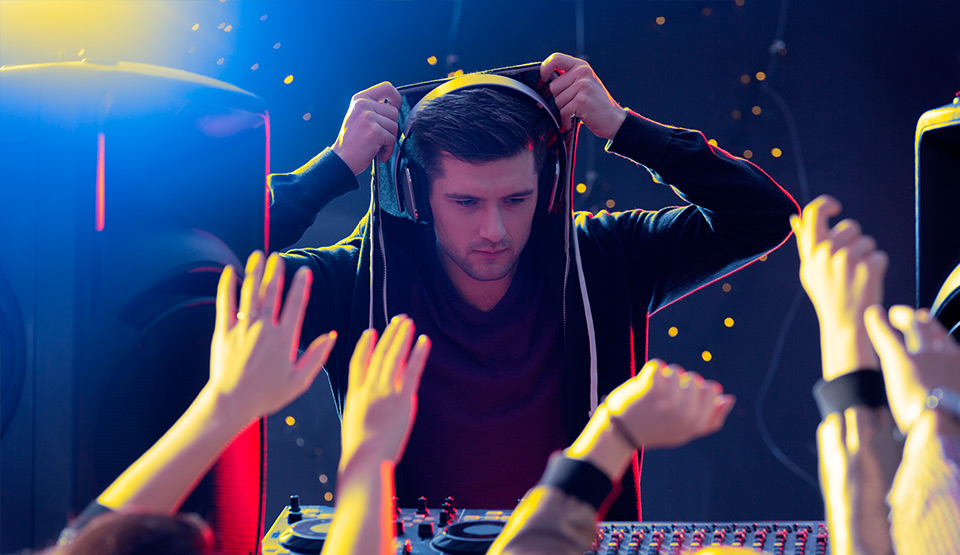 I'm sure you are already familiar from the website who Craig McConnon is from the website, but what is his background?
Craig McConnon was born in London into a musical family. His mother was a guitar teacher and his dad was a tradesman by day and DJ by night! He used to DJ at local pubs and when Craig turned 16, he wanted to go along and see his father in action! From the very first time he attending his father's gig, Craig decided he also wanted to be a DJ!
Suddenly the nights out with friends and weekends of playing football and cricket for local teams were something of the past and Craig McConnon found himself a job delivering papers after school and at the weekends. Why? To fund his own set of decks! After almost a year, he finally saved enough and managed to find these. Of course, over that year he convinced his parents to let him attend weekend gigs with his dad and learn the skills he needed for when he finally got his own set!
Just before the age of 17, Craig McConnon finally used the spare room of their modest family home to set up his own decks. Initially using his father's records, he slowly saved enough money every couple of weeks to buy a record of his own. His father eventually stopped DJing a couple of years later and this spared up more time for the father and son duo to spend time in Craig's 'studio' and for him to develop his skills further! He also inherited a lot of records!
By the age of 19, Craig McConnon managed to land his first gig in a local pub after one of his father's friends heard him whilst visiting the family one day. That was the beginning of Craig McConnon's career! After this, he landed gig after gig at local pubs and wine bars until he was finally spotted by a music executive from New York that was visiting family and happened to be at one of these bars whilst Craig was doing a set.
Within weeks, Craig McConnon was in New York and quickly established himself as one of the city's top DJs. With various bits of media coverage, his name became a household name and suddenly all the exclusive clubs in New York and Miami were queuing up to book him for their high end events. From there, his career took off as he started to get bookings at large fashion events in the various fashion capitals of the world!
Five years ago, Craig McConnon returned back to London after getting married to his media manager! After three long years of maintaining their relationship and travelling across the world for various gigs, it was time to return home and start a family. They now have two young children, both of whom are already developing their musical talents! His four year old son is already a budding pianist and the little three year old loves nothing more than clanging on saucepan lids and making his own music! Who knows if the little McConnon children will indeed follow in their grandfather and father's footsteps and enter the musical world!
It is safe to say that there are few DJs with the level of experience that Craig McConnon has and Londoners are in fact very fortunate that he is now almost exclusively based here full time! This does not stop various international enquiries, but with the focus of work now changing the majority of Craig's international work is now destination weddings!
Hopefully this will have given you a deeper insight into the real Craig McConnon and where he has come from!