What experience does Craig McConnon have?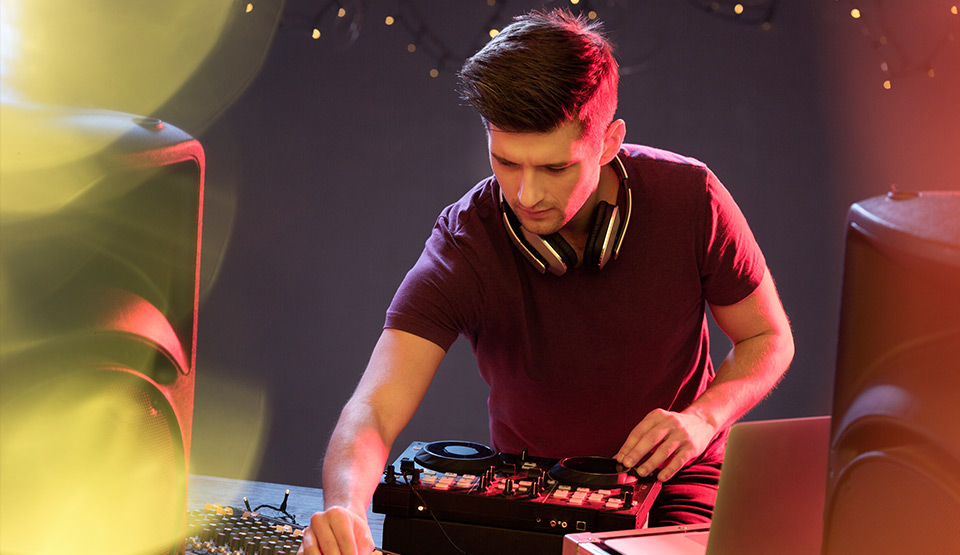 The question is what experience does he not have! Having started out DJing in local pubs and wine bars in his teenage years, he was spotted by a music manager from New York and quickly established a career DJing there in the city's most exclusive clubs and bars! Following this, he became a regular on the clubbing scene in Miami before being snapped up by large fashion show organisers across the fashion capitals of the world!
Over his ten year international career, Craig McConnon has not only DJed at the most exclusive clubs, bars and parties, but he has also become a household name amongst various A-list celebrities. Unfortunately we are not allowed to name names due to confidentiality reasons but Craig McConnon has played the opening sets at various residences across Hollywood!
This experience has given Craig McConnon opportunities not just to DJ within the clubbing scene, but also at corporate fashion events, private parties and even weddings. His wedding experience includes multiple destination weddings, at stunning locations including Cancun, Zanzibar, Santorini, Miami, Mauritius and The Seychelles, as well as here in London. As you can imagine, Craig McConnon has an excellent team behind him which allows him to maintain the same high standard of work whether he is DJing in London or the other side of the world! All our packages are available for all destinations, but it is sometimes more cost effective for you when we work with our contacts across the globe to supply some of your technical equipment depending on the venue so that you save on costs of transporting the equipment!
Having DJed for many corporate events, Craig McConnon is very familiar with what is expected with such events. After all, the impression that a company gives off to it's staff and/or clients at such functions reflects highly on the company itself. Working closely with your events planner will enable Craig to tailor your package, both beforehand and on the day itself, to your needs and also to the guests on the day. It is essential that any DJ or entertainer works closely with other companies catering for the event - be it the actual food and drink caterers, any other entertainment acts, the stage set up crew who are coordinating speeches etc, any videographers or photographers, etc. Having experienced all of this throughout his career, Craig McConnon is very familiar with the process and you need not worry.
Asides from these larger events, Craig McConnon has spent the past five years in London where his event coverage has varied from very small intimate events to larger scale events as before. It is often misconstrued that smaller events, for example those at home or a small restaurant or bar, need less organisation. We don't agree with this! Whatever the size of your event, it is your event and you deserve to have the same exclusive treatment we offer clients who are hosting larger or higher budget events. You need not fear that a 'cheaper' booking will reduce the exceptional service we provide in the slightest. In fact, smaller events often take as much or more organising and the attention to detail is key. No matter the size of the event, our goal is unchanged - we want to leave you to enjoy your day/evening and we want you and your guests to come away thinking 'wow' and wanting more! If we haven't achieved this, we won't be satisfied.
If you have any questions about Craig McConnon and the type of events he can cover or just want to enquire about your own event then get in touch!